A recent genetic study has revealed that the tuatara, a reptile species native to New Zealand, is not like any other animal species on the planet. The study reveals that the tuatara's genetic makeup is a strange combination of three types of animals: reptiles, birds, and mammals.
The tuatara, a reptile species found only in New Zealand, is part of a unique lineage called the Rhynchocephalia, which is distinct from other lizard species. The recent genetic study of the entire genome of the tuatara reveals that its genetic makeup is larger than that of humans, and unlike any other animal species reported before.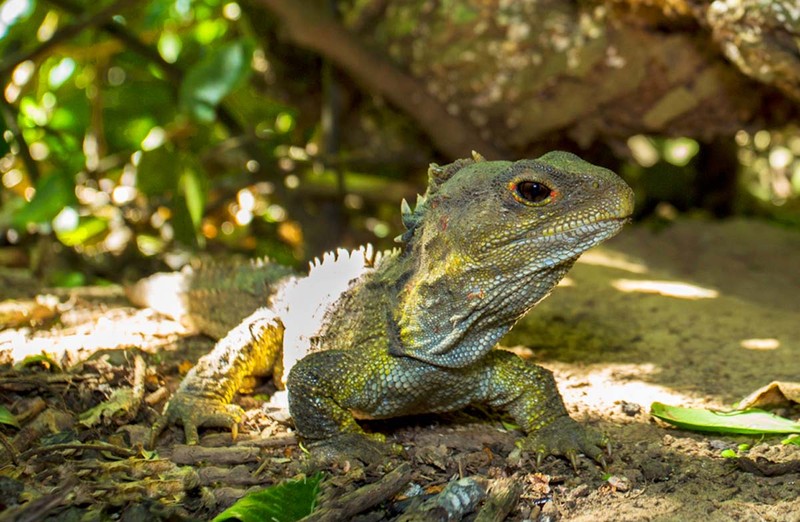 The study, published in the journal Nature, reveals that the structure of the tuatara's genome is unlike that of any other reported animal. According to David Adelson, a biologist at the University of Adelaide in Australia, the tuatara's genome contains around 4% of the commonly found jumping genes in reptiles, about 10% of those found in monotremes (egg-laying mammals), and less than 1% of those found in eutherian mammals like humans.
"This is a very unusual result and suggests that the tuatara genome is a strange combination of both mammal and reptile, including birds," said Professor David Adelson.
Although scientists knew that the tuatara was a unique species, the recent study shows that it is even more unique than previously thought. The tuatara is considered taonga, or a "special treasure" to the indigenous Maori people of New Zealand.
These nocturnal creatures can live up to 100 years, endure extremely cold temperatures, hold their breath for up to an hour, and see light from a third eye on the top of their heads.
Today, the closest relatives of the tuatara are snakes and lizards, but calling them relatives is like calling kangaroos relatives of humans. Their common ancestor dates back to 250 million years ago.
During this long period, the tuatara remained the only member of the ancient reptilian lineage called Rhynchocephalia. "This species represents an important link to extinct reptilian species from which dinosaurs, modern reptiles, birds, and mammals evolved, and therefore is very important for human understanding of animal evolution," the research team wrote.
The tuatara still retains characteristics of ancient animal species that have long been extinct. The study of its genome sheds light on the unique genetic makeup of the tuatara and its importance in understanding the evolution of animals with membranes.